include "../contentheader.php"; ?> Online Onboarding >> Online Onboarding Portal
Published 19/06/2021

Design and Create your own Online Onboarding Portal
An online onboarding portal is a centralised and effective way to onboard your new hires and new employees in advance of their first day in their new job. It helps ensure they are properly prepared for both their role and their workplace going through culture, safety, policies, procedures and more before their first day begins. The onboarding portal is where you put all these materials and resources and distribute it to all new staff ahead of their first day on the job.

Here are some tips and a setup guide of what to include in your onboarding portal


Organisation specific onboarding portal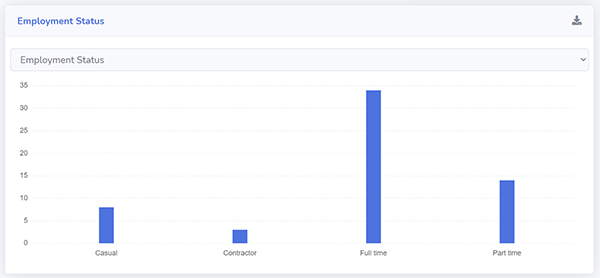 One of the most effective and consistent ways to onboard employees and other new starters into the workplace is to setup an onboarding portal. An organisation specific onboarding portal allows you to issue a link to your new starters for them to access, self register and complete the onboarding process and steps before they start working in your organisation. They might do this immediately after being offered the job as their first introduction to your workplace.

Below we go over three steps for designing and creating an onboarding portal online:
Step 1: Chose a Portal Name
The first step is to choose your portal name. This is basically a URL extension and you will get: OnlineOnboarding.com/yourextension

Typically you would choose your organisations name

This is an easy to remember name to issue as a link to anyone you need to onboard to your organisation

Start Here
Step 2: Start Configuring Onboarding Steps
The next step is to start preparing and configuring your onboarding steps. How many steps are part of your onboarding process?

Do you want to collect anything from your new starters as part of them joining your organisation? Online forms for them to complete? Do you need to collect licenses or certifications? Evidence of Training? You can setup automatic reminders for them these items expire as well.
What sort of content do you need to have your new starters / employee's go through? Is there a safety orientation? any HR policies and procedures to acknowledge?

What about any check lists and document libraries to acknowledge online before they start work?

Finally, do you need to test their competency through an assessment to make sure they understand everything?
Step 3: Issue a certificate of completion
Ensure all new staff are issued a certificate of completion if they have completed the onboarding process online
Ready to start creating your online onboarding portal?
Create your OnlineOnboarding.com Portal here to see how it works include "../footercontent.php"; ?>