Design and Create your own New Hire Online Onboarding Portal
An online onboarding portal is a centralised and effective way to onboard your new hires and new employees in advance of their first day in their new job. It helps ensure they are properly prepared for both their role and their workplace going through culture, safety, policies, procedures and more before their first day begins. The onboarding portal is where you put all these materials and resources and distribute it to all new staff ahead of their first day on the job.

View Onboarding Templates, Forms and Examples



Create an Organisation specific New Hire Onboarding Portal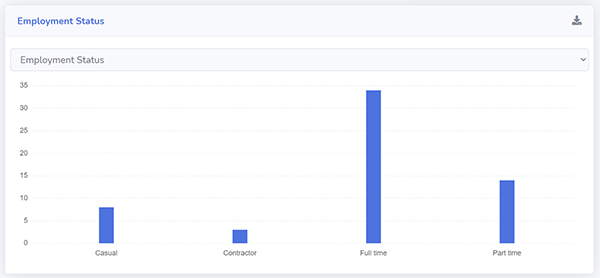 One of the most effective and consistent ways to onboard employees and other new starters into the workplace is to setup an onboarding portal. An organisation specific onboarding portal allows you to issue a link to your new starters for them to access, self register and complete the onboarding process and steps before they start working in your organisation. They might do this immediately after being offered the job as their first introduction to your workplace.

Below we go over three steps for designing and creating an onboarding portal online:
Step 1: Chose a Portal Name
The first step is to choose your portal name. This is basically a URL extension and you will get: OnlineOnboarding.com/yourextension

Typically you would choose your organisations name

This is an easy to remember name to issue as a link to anyone you need to onboard to your organisation

Start Here
Step 2: Start Configuring Onboarding Steps
The next step is to start preparing and configuring your onboarding steps. How many steps are part of your onboarding process?

Do you want to collect anything from your new starters as part of them joining your organisation? Online forms for them to complete? Do you need to collect licenses or certifications? Evidence of Training? You can setup automatic reminders for them these items expire as well.

What sort of content do you need to have your new starters / employee's go through? Is there a safety orientation? any HR policies and procedures to acknowledge?

What about any check lists and document libraries to acknowledge online before they start work?

Finally, do you need to test their competency through an assessment to make sure they understand everything?


Step 3: Issue a certificate of completion
Ensure all new staff are issued a certificate of completion if they have completed the onboarding process online


Why is an Onboarding Portal Important?


Setting up an onboarding portal is critical for companies to streamline the process of welcoming new employees into the organization. In this blog, we will discuss how to create a successful onboarding portal from scratch. We will explore simple yet effective strategies that you can use to ensure your onboarding efforts are as efficient and productive as possible. From personalized welcome videos to automated checklists, there are plenty of tools available on the market today that you can deploy in order to simplify and optimize your onboarding tactics.

Onboarding portals give both employees and employers access to key information about work policies, company culture, HR documents, educational materials and more. By providing employees with all the resources they need right away, it removes time wasted searching for details during their first weeks at a workplace. Not only does a well-executed onboarding portal foster collaboration between team members but also helps companies get new staffs up-to-speed quickly so that they can contribute effectively from day one onwards.


Onboarding Portal Setup Tips
Having an onboarding portal is key to creating a positive experience for new employees. This onboarding portal should have information that will help you quickly get your team up and running, such as what type of software they'll need access to and the training modules they must complete before starting. It should also include access to administrative tools like setting goals or finding certain company policies.

An important component of any onboarding portal is making it easy for new hires to self-manage their own profiles. The ability to change their contact information or review current payroll deductions helps establish autonomy in the growth process for each new employee. With this personal touch, you can make sure every newcomer gets all the rights resources without needing individual handholding from HR staff members and leadership teams too often throughout this transition period at your organization .

Make sure your organization includes things like career development support within its onboarding portal as well so that professionals don't feel lost after joining the team. Providing external learning links and internal job boards can help newcomers learn more about departments within the business and how they can grow as an individual while helping out with upcoming projects along with other coworkers!


See an Example New Hire Onboarding Portal

How a New Hire Onboarding Portal Helps Employers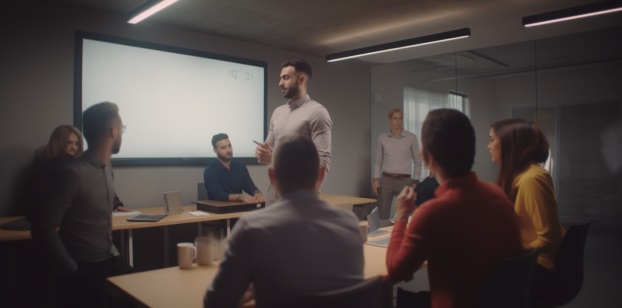 As an employer, you want to make sure your new hires have the best onboarding experience possible. That's why creating a comprehensive onboarding portal is essential for creating a successful induction program. But what should you include in an onboarding portal? From helpful resources and documents to job descriptions and company policies, there are countless elements that could be included. Here we'll discuss some of the most important things to include in your onboarding portal so you can ensure all of your new hires start off on the right foot.

Employment paperwork is one of the first items any employee needs when they join your team - but it isn't always easy to keep track of or find correctly formatted documents! An onboarding portal can provide access to fillable versions of key employment forms such as contracts, non-disclosure agreements (NDA), tax declarations, benefits registration forms etc., allowing new starters complete these easily without having to look around for hard-to-find copies online.

A New Hire Onboarding Portal serves as a centralized hub where employees get access to company resources that support them in becoming quickly acclimated with their new role and responsibilities within the organization. It also provides detailed information regarding benefits, policies, computer setup instructions and more useful information newly hired employees need in order to succeed in their roles right away.

Onboarding portals provide additional value beyond streamlining processes within Human Resources - they offer an excellent way for employers to gain insight into whether or not an individual is fitting well into the whatever particular role they may have filled without disrupting workflow while managers assess whether or not hiring decisions were correct at-a-glance from data collected about any number of crucial business elements like performance reviews and sales figures; ultimately making sure those who've been brought aboard are well suited for what's ahead!


Common components in an Onboarding Portal

Creating an employee onboarding website is a really valuable experience for new starters to go through. Designing and creating your own new hire online onboarding portal may seem like a daunting task but with proper planning and following a step by step process, your portal will soon be up and running, providing your new employees with all the necessary tools and information they need to transition smoothly into their new roles. For planning what components to include:

The first step is to identify your needs. Here, you go through understanding what new employees need through the whole onboarding process. This may include company policies, training videos, team introductions, role descriptions and HR documents.

Next, create a blueprint. Use your identified needs to create a blueprint of how you want your portal to look. This could include the interface design, navigation structure, resource placement, and more.

Developing content, ensuring that the content is engaging, informative, and interactive. You can make use of videos, quizzes and infographics.

As companies continue to use technology more and more in their day-to-day operations, it's important to ensure a great first impression for new hires with an onboarding portal. Onboarding portals are online tools that help make the transition into the company easier by providing everything from documentation and forms to training so that everyone is on the same page when they start out. Typical components of an onboarding portal include introductions and orientation materials, handbooks, workflows and even feedback tools like surveys or 360 evaluations. They also provide helpful signposting as well as guidance throughout each step of onboarding.

When designing an onboarding portal, there are certain elements that should be found in almost every setup across different organizations or industries. Many portals offer video lessons about policies within the organization, or short quizzes to test understanding of guidelines about for example safety working procedures which will serve to guarantee better workplace security practices among hired employees . Other common aspects include awareness campaigns around HR policies such as those pertaining experience building opportunities as language classes later on during their tenure at company headquarters.

Common Structure for an Onboarding Portal

- Welcome Message for a brief introduction to set the tone and make new employees feel welcomed.

- Onboarding Dashboard for a general overview, including tasks to complete, pending assignments, etc.

- Overview of the Company for the company's mission, vision, values, history, and structure.

- Job Description and Role Clarification to provide new hires with information about their specific roles and responsibilities.

- Tools and Resources: to provide access to tools, software, or other resources that the employee will need in their job.

- Training and Development: including training programs or tutorials and typically includes a space where new hires can track their progress.

- Contact Information or Staff Directory

- Policy and Procedure Documentation for important policies and procedures for new employees to read and understand.


Structuring an Employee Onboarding Portal
Whether your organization is small or large, having an onboarding process in place can make a major difference. An onboarding portal is one of the most efficient ways to organize and streamline this essential employee introduction process - but it needs to be created with care! In this blog post, we'll talk you through what a good structure for an onboarding portal looks like.

The key to a successful corporate onboarding experience lies in its thoughtful design. When building your own portal, think flexible: don't stick too rigidly to one specific format as different categories and requirements might vary depending on who's using them and why. A great starting point is creating different goals according to sections such as welcome messages, company policies & procedures, roles & responsibilities, check-ins & evaluations etc. Most importantly though; ensure all content within each goal remains organized so that it's easy for new employees follow along during their induction period without getting overwhelmed by too much information at once!
Ready to start creating your online onboarding portal?