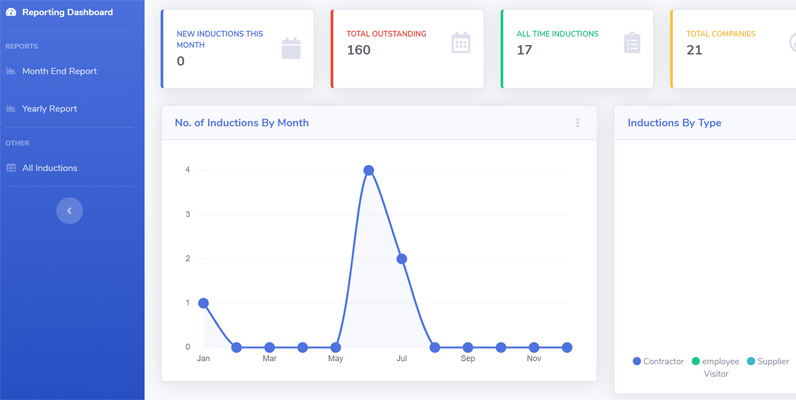 Contractor onboarding is a critical part of ensuring the safety and job readyness of contractors and subcontractors working in your workplace. Onboarding contractors into your work site ensures they have a consistent onboarding experience, are aware of important safety and site access procedures, important policies to adhere to, know how to report an incident when something goes wrong, how to be aware of hazards and report new ones and ensuring they know what to do in the event of an emergency such as emergency evacuation procedures.
Best practice contractor onboarding commonly involves collecting materials from contractors that they need to provide and have verified as part of working on site such as insurances, certifications and evidence of training, presenting materials to them such as safety orientation content and assessing them on their knowledge to ensure they have read and understood these materials.
Setting up a Contractor Onboarding Process
A great structure for what to onboard your contractors on might include:
- Location: photos and GPS details,
- specific site layout,
- access notes
- specific site amenities
- first aid kit
- specific emergency service contact details in relation to the specific transmission site and locations
- asbestos on site, status and location
- site specific chemicals, management and location
- confined spaces at location
- phone coverage
- known environmental conditions at site
- flora, fauna and heritage at site
- lighting and emergency access lighting, night works
- Plant machinery
- Access to mast / climbing
- Installation of equipment
- New Hazards on site
What should you collect when onboarding contractors?
The common fields include insurances, evidence of training and related licenses and certifications based on the contractors risk level, job activity and role. If they are a high risk construction tasks contractor you would collect a far more comprehensive set of materials compared to say a low risk contractor. Other materials collected in the contractor onboarding process might also include permits and procedures in order to verify and ensure that the contractor has the right systems in place in order to conduct the work and reduce the risk of injury to boith themselves and others in the workplace. This might involve verification of policies and procedures, existing safety history and prior incidents, examining specific procedures and evidence of training and safety systems being used by the contracting company for their staff.